Reading Time:
4
minutes
Neil Patel Reblog: What Google's AI shift implies for SEO
Last month's Google I/O conference confirmed it: AI is the future of search.
Pretty soon, your SERPs will be infused with generative artificial intelligence, similar to the technology behind ChatGPT and other chatbots.
Once Google rolls out this new AI-infused search, you may see an AI-powered snapshot at the top of your search results that will look something like this: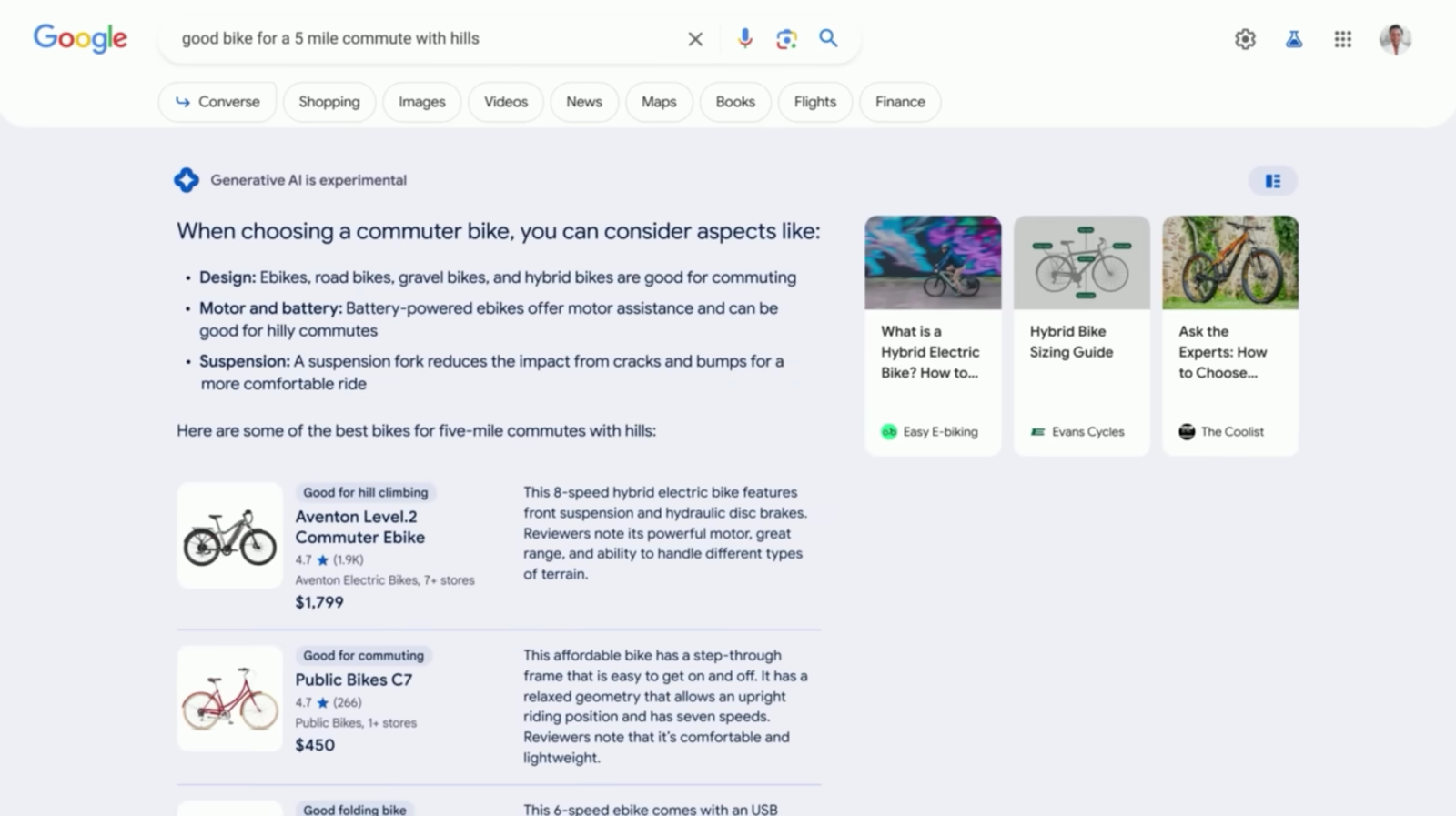 Source: Google I/O '23 in under 10 minutes.
From there, you'll be able to ask follow-up questions that take you deeper into the subject: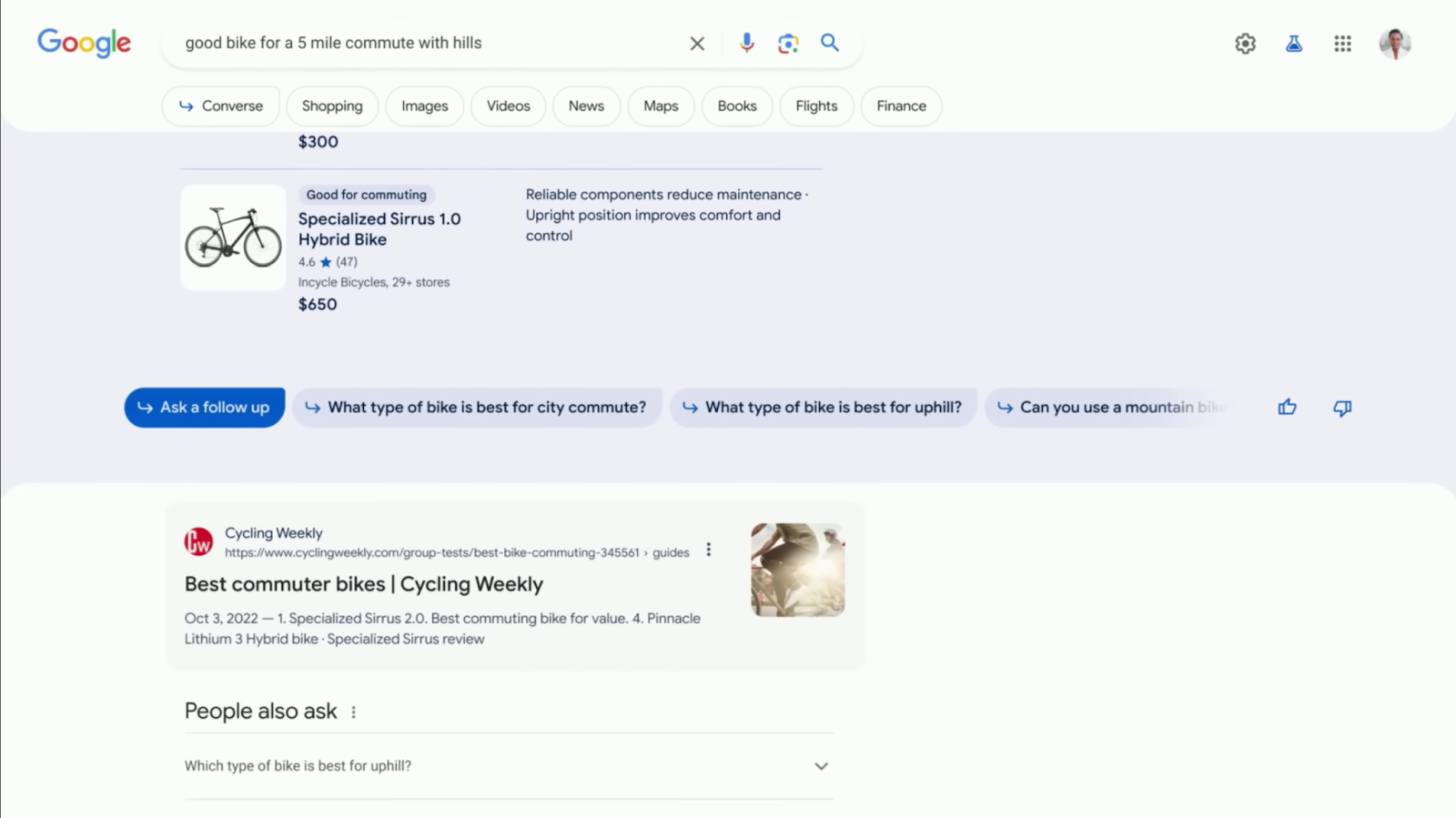 Source: Google I/O '23 in under 10 minutes.
These changes mean good and bad news for your SEO efforts. At least for now, the new interface isn't going to replace conventional search results, and it may increase Google's popularity.
But users are naturally going to be drawn to this prominently displayed information. And if it's not coming from you, you'll be losing clicks.
So… you'll have to learn to optimize for Google's AI solution to ensure your content gets shown at the top.
Navigating these new developments can be challenging. My team is trained to keep up with the latest industry trends, and we're happy to help you pivot your SEO strategy if needed. If you need guidance, schedule a call here.
I'm excited about our future.